THE 6th CAREER DAY NEUROSCIENCE 2021
---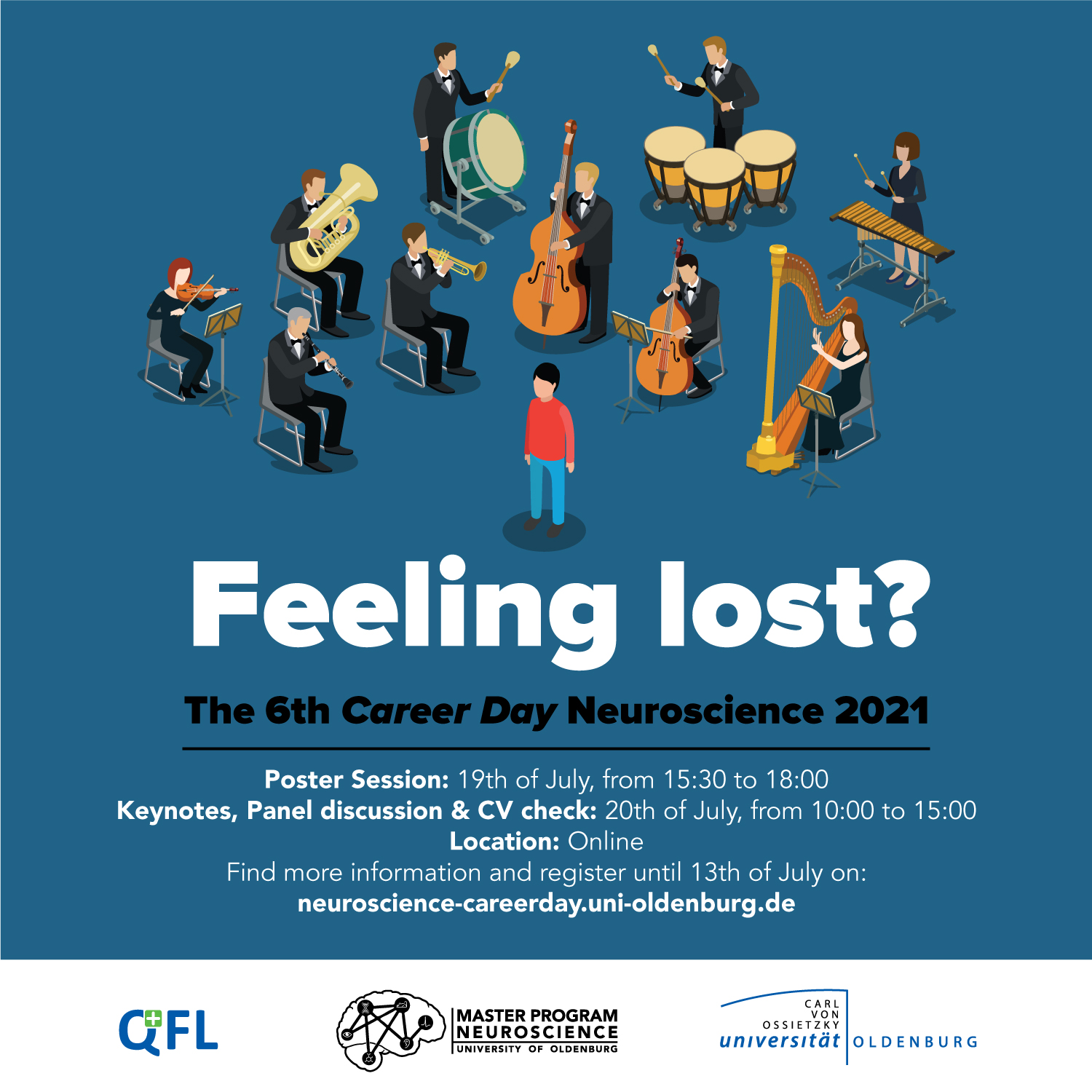 The Career Day Neuroscience is an annual event organized by students of the master programs "Neuroscience" and "Neurocognitive Psychology" and the PhD program "Neurosensory Science and Systems" at the University of Oldenburg. The 6th Career Day Neuroscience will take place
ONLINE
in Gather Town
Poster Session on the 19th of July
Keynotes, Panel Discussion and CV Check on the 20th of July!
The Career Day is a great opportunity for Bachelor, Master and PhD students to get an idea about possible career perspectives at first hand. We invite speakers from Industry and Academia, who will present their individual career path and answer your questions. In a Panel Discussion the speakers will discuss advantages and disadvantages of doing a PhD.
At our student Poster Session you can present your current research work. Share all the great projects you have been working on and use this opportunity to practice your presentation skills in a friendly environment.
The Career Service will be on-site, providing a CV Check. The whole event will be free of charge.

Please note that due to the limited number of participants a prior registration is necessary. For registration see the section below!
We hope to see you soon!
Your Career Day Team
---
REGISTRATION
Since the number of participants at the Career Day 2021 is limited, all students have to register in advance. The registration deadline is extended until the 18th of July!
For the whole event (Keynotes, Panel Discussion, CV Check & Poster Session) please register here!
---
VIRTUAL POSTER SESSION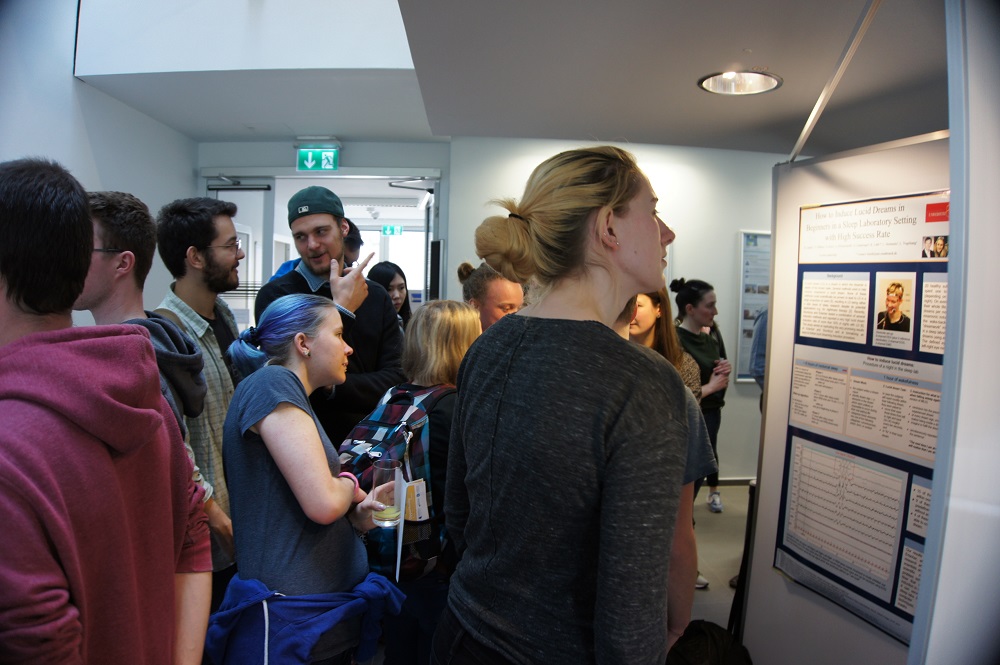 Every student who wants to present a digital poster (DIN A0) can send it as .pdf to poster-session@uni-oldenburg.de, together with the following information:
Name:
E-Mail:
University:
Field of study:
Poster title:
Co-Authors:


The poster session is already fully booked! No further posters can be accepted. See you next year!
---
---
ONLINE CV-CHECK
The study and career councelling service of the university offers an online CV-check. In an individual session of 15 minutes you can get feedback to your CV.
This service is limited to only a few students - first come first serve. Further, it is required that you prepare your CV beforehand.
The CV check is already fully booked. See you next year!
---
VIRTUAL LOCATION
This year the 6th Career Day will take place in the virtual Gather Town!
Gather Town is a web-conferencing software in which you can design an avatar and walk through the virtual Career Day venue. You will be able to visit the Lecture Hall, the Poster Session Room, the CV Check Area - or have a little chat with your colleagues on the hallway!
Technical Requirements
You will need your laptop and have to turn on your microphone and camera. The interaction with your colleagues will be via video call.
Access to Gather Town
After registration you will receive a link to enter the Career Day Gather Town. You will have to log in with the same mail adress you registered with.
Try it out!
Please make yourself familiar with Gather Town before the Career Day. You can make a walk through an exemplary Gather Town room here.
Technical Problems?
Write us a mail to neuroscience-careerday@uni-oldenburg.de.
---
ORGANIZERS
Students

Aidai Kazybekova
Ann-Katrin Tzschaschel
Daniela Schwarz
Dhanashree Kishor Alshi
Paul Hinze
Trupthi Karanth Ramadeva
Advisors

Jens-Steffen Scherer
Prof. Dr. Jutta Kretzberg
---
---